Subscribe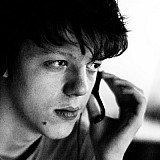 Mercedes DTM boss Ulrich Fritz has not ruled out signing Kevin Magnussen for the 2016 season, but insisted that it was "too early" to hold negotiations.
Magnussen, who raced for McLaren in Formula 1 in 2014, was among the six drivers running for Mercedes in this month's DTM rookie test at Jerez.
And Fritz, when asked about the test, specifically pointed to the Dane as someone who impressed the manufacturer.
"I have to say, Kevin Magnussen impressed us with his performance, definitely, but it is too early to talk about the next steps," Fritz told Motorsport.com.
"We will evaluate the possibility [of signing Magnussen]. First of all, the question to be answered is if we have a place for him. And the second question also needs to go out to him - if he wants to do that.
"If both of those questions are answered, then we can go ahead with negotiating and seeing if the collaboration makes sense."
While BMW and Audi have already confirmed unchanged line-ups for 2016, Mercedes has yet to make any announcements, with the uncertainty regarding champion Pascal Wehrlein's Formula 1 plans appearing to be a factor in the indecision.
Fritz, talking about 2016 plans, admitted that Wehrlein's plans were a factor, but also noted that there were "other factors" in play.
Ocon to get priority
Fritz also hinted that, should a seat become available in Mercedes' DTM line-up, reserve driver Esteban Ocon is likely to get priority.
Ocon, who won back-to-back titles in F3 and GP3 in the past two seasons, came close to making his debut in the Hockenheim finale after replacing the ill Dani Juncadella in practice - only for the Spaniard to recover in time for the qualifying.
"The most logical step, if you have a reserve driver, would be - if one of the drivers leaves the team, that [the reserve driver] gets the first shot at it," Fritz said.
"I think Esteban was really impressive in his test in Jerez with us last year already, he showed a good performance already when he was replacing Dani Juncadella at the Hockenheim round - yeah, I think he could be a pretty strong candidate, but it's still too early to discuss in detail."
Interview by Sergey Bednaruk