Get alerts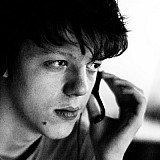 Audi driver Jamie Green has backed calls for increased tyre degradation in the future seasons of the DTM.
Green, who finished runner-up in 2015 and has 12 DTM wins to his name, was adamant that the series would benefit from introducing F1-style tyre wear.
In doing so, he echoed the sentiments of BMW rival Augusto Farfus, who had suggested DTM would benefit from a softer tyre.
"There's not a lot of tyre degradation with the [current] tyres," Green said. "So when you talk about strategy and pitstops and all that stuff, if you have a tyre that naturally gets slower over the stint, then that will dictate the strategy in a longer race, like on Sunday."
The 2015 DTM regulations, which introduced having two races per weekend, featured a mandatory stop in the longer Sunday race - allowed only within the second third of the race distance.
"[With a softer tyre], when you pit will be dictated by tyre management, tyre degradation, like in F1," Green continued.
"And I think that's the best way, rather than having a very consistent tyre and making rules about when you have to do the pitstop - like, 'you have to do it in this window and blah blah blah'."
"If you look at Vettel [at Spa], he tried to do a one-stop and the tyre broke with two laps to go. For me, that's part of the whole strategy - that's part of the interest of the race - 'this guy is trying to do it on a one-stop, these guys are doing it on a two-stop'.
"You almost have two races - to me, that's a good thing. And we don't have that because we try to make it simple and all that, having windows for pit stops.
"I think it's actually not simple, because the fans don't understand why we have those rules."
Less downforce, more horsepower
Green reckons DTM will also benefit from the 2017 regulations revamp that is set to give the cars more horsepower - and says the series also needs to make sure the downforce is decreased.
"If [the downforce] is reduced, then I think we'll have a good package," Green concluded.
"At the moment, we have so much downforce that we need DRS - most of the time it's hard to overtake without DRS."
Interview by Sergey Bednaruk