Subscribe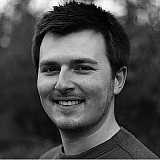 Antonio Giovinazzi says becoming a works Audi driver remains his immediate goal, despite missing out on a DTM berth with the Ingolstadt marque.
The Italian, who finished as runner-up in European Formula 3 last season, made his DTM debut for Audi at Moscow Raceway in place of the banned Timo Scheider.
With the manufacturer opting for an unchanged 2016 line-up, Giovinazzi was forced to explore other avenues, eventually signing with Prema's new GP2 squad after flirting with sportscar racing in Asia.
Despite staying for another year in single-seaters, the 22-year-old says becoming part of Audi's works stable remains his goal.
"There was no car available for me [in DTM with Audi], which was something outside of my control," he told Motorsport.com.
"Audi still remains my goal. I want to be associated with this great group, and I would love to be part of their future plans.
"I will give my best in this season of GP2, then we'll see along the way what opportunities come up."
Prema the clear choice
Elaborating on how the Prema GP2 deal materialized, Giovinazzi explained that his backer Ricardo Gelael – whose son Sean will race in GP2 with Campos this year – wanted him to stay in single-seaters.
"Ricardo told me that, after a successful 2015 season, it would be a shame for me not to stay in single-seaters," explained the Italian.
"He asked me which team I'd like to go to, and I did not hesitate in choosing Prema, with whom I had already had contact.
"Time was tight, and there was some competition for the seat, but in less than a week we had reached an agreement."
He added: "GP2 is a tough category for rookies, so it will not be easy. But with a team like Prema, I know I'm in the best possible place to do well."
Interview by Roberto Chinchero