Get alerts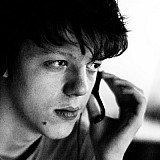 BMW driver Augusto Farfus ended the opening day of the DTM pre-season test at Hockenheim at the top of the timing screens.
In a field of 12 cars - with four drivers from each marque running on each given day - Farfus set a lap of 1m33.326s to draw first blood for BMW in the four-day test, taking place a month before the 2016 season opener at the German GP venue.
The Brazilian's best time was set early in the afternoon session and would not be threatened, his nearest rival and teammate Maxime Martin more than three tenths down.
The BMW duo were followed by Audi drivers Nico Muller, Miguel Molina and Timo Scheider in third through fifth, with Martin Tomczyk in sixth being the final driver to go below 1m34s.
On a day that featured intermittent light rain, the morning had gone to Audi, with Scheider leading Muller.
Dani Juncadella was the top Mercedes in third in that session, but the marque would place no higher than eighth by the day's end, with Maximilian Gotz's 1m34.580s stood as its best lap.
Only 12 drivers took part in the opening day of the test, three from each manufacturer.
Testing results:
| Pos. | Driver | Car | AM | PM |
| --- | --- | --- | --- | --- |
| 1 |  Augusto Farfus | BMW | 1:35.700 | 1:33.326 |
| 2 |  Maxime Martin | BMW | 1:36.192 | 1:33.652 |
| 3 |  Nico Muller | Audi | 1:34.536 | 1:33.729 |
| 4 |  Miguel Molina | Audi | 1:35.120 | 1:33.818 |
| 5 |  Timo Scheider | Audi | 1:34.192 | 1:33.869 |
| 6 |  Martin Tomczyk | BMW | 1:36.619 | 1:33.928 |
| 7 |  Adrien Tambay | Audi | 1:35.542 | 1:34.482 |
| 8 |  Maximilian Gotz | Mercedes | 1:35.744 | 1:34.580 |
| 9 |  Daniel Juncadella | Mercedes | 1:34.929 | 1:34.610 |
| 10 |  Esteban Ocon | Mercedes | 1:36.644 | 1:35.011 |
| 11 |  Lucas Auer | Mercedes | 1:35.730 | 1:35.044 |
| 12 |  Timo Glock | BMW | 1:36.497 | no time |