Get alerts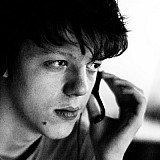 BMW driver Augusto Farfus said that a switch to a softer tyre compound in the DTM would be the right way forward.
DTM used two different tyre compounds prior to 2015, but ended up eliminating the "option" tyre, instead settling for a uniform type of Hankook rubber.
However, Farfus, who has been racing in the DTM since 2012 and finished this past season in 12th, suggested the existing compound is too durable.
"If we change tyres, if we vote for the soft tyres, it definitely will be positive," the Brazilian said. "If we have more tyre degradation, it's more down to the driver to manage the situation."
Farfus added that the DTM drivers have put together "a list of things that might help the show", although he conceded the decisions were all in the organisers' hands.
"We really have many ideas how to do, what to do," he said. "There are really nice ones - but it is not down to us. We just suggest. There is a very nice group of people who can make decisions."
Discussing some of the other ideas aside from softer tyres, Farfus noted: "[We shouldn't have] mandatory stops or [should] maybe find a different way for the pit stop - because you see people pretty much on the same strategy.
"If it gives them the chance to play around a bit, people might be more creative."
BMW would not have won without performance weights
The Brazilian weighed in on the controversial success ballast system introduced in 2015, suggesting that it was a big help for BMW.
"Without the penalty weight, we maybe would not have won a race," he said. 'We have to review it - I think the best should be winning.
"Luckily, this time the weight helped us - but we have to review it."
Interview by Sergey Bednaruk