Subscribe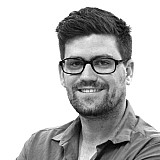 Mattias Ekstrom says he is hoping to be on the reduced DTM grid next season, but that he's still waiting on a deal from Audi.
The Swede has been racing Audis regularly in the DTM since 2001, picking up two titles along the way. But he cut the 2016 DTM season slightly short, missing the final round at Hockenheim while he sealed the World Rallycross Championship.
However, while he chose Rallycross over DTM this time around, Ekstrom says he is still fully committed to the German touring car series. He says he has "unfinished business" in the DTM, and that he hopes Audi has a spot for him in their reduced six-car line up next season.
"I still feel I have some unfinished business in DTM. I have been in the last three years trying very hard to become champion again," he said.
"The new DTM cars and regulations have changed a lot of bits and pieces for next year, so I would definitely like to give it another go next year.
"But like always it takes two to tango, so I am still waiting for my bosses to see what plan they have. If I want it is one thing, but they also need to want me as well.
"There will be less cars on the grid [in 2017], which means it's time for selection. Everybody will not have a space at the team."
Audi has already shed two of its current DTM drivers, with Timo Scheider being let go ahead of 2017, and Edoardo Mortara switching to Mercedes. That means Ekstrom, Mike Rockenfeller, Miguel Molina, Nico Miller, Adrien Tambay, and Jamie Green could feasibly all be retained for next season.
Manufacturer switch unlikely
Should Audi decide not to retain Ekstrom for 2017, he hasn't ruled out looking at a DTM drive with Mercedes or BMW. However, the Swede concedes that making a manufacturer switch this late in his career is hugely unlikely.
"It is a good question. I haven't really thought about that," he said when asked if he'd jump ship if it meant staying in the DTM. "I think after so many years with Audi switching manufacturers would be a huge step.
"I don't think I would drive for another manufacturer, because being very fair and square I am not at the start of my career or in the first half, I'm in the second half. I don't know how long my career will go on for but I would definitely like a couple more years. If it's two or five, I don't know. But I want to do some more racing.
"I have so many good memories with Audi so I would like to end it with them. But again, it takes two to tango.
"If the chance is there I would like to stay loyal to all of my partners. Staying with Audi and Red Bull would mean a lot to me if I could keep this for the rest of my career."