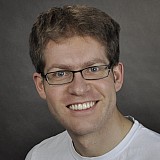 Two-time DTM champion Mattias Ekstrom will not change his approach to fighting on track despite causing a crash and suffering a grid penalty at Moscow Raceway.
In Saturday's race one, Audi driver Ekstrom had gone for a far too optimistic attack against BMW driver Timo Glock which caused heavy damage to both cars that were out of the race immediately.
Glock was very outspoken about the incident, calling Ekstrom an "Idiot". He added: "How stupid do you need to be to overtake in that corner."
Ekstrom, however, vows to keep his fighting spirit despite causing a collision and a nightshift for his mechanics. "I'm not going to change my driving style," he said.
"I'm a passionate racer and whenever the opportunity to overtake presents itself I'm going to use it – that hasn't changed even after 15 years of racing in DTM."
The Swede kept his word as he finished third in the second race on Sunday bouncing back from the first race incident.
The Audi driver also took the lead in the drivers' championship from Mercedes' Pascal Wehrlein.