Get alerts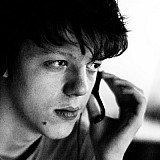 Audi boss Dieter Gass says a lack of patience has contributed to former LMP1 star Loic Duval's difficult start to life in the DTM.
Duval is one of two DTM rookies in the Ingolstadt marque's current six-driver line-up, having had to depart the FIA World Endurance Championship when Audi ended its prototype programme at the end of 2016.
But while Audi's other ex-sportscar ace Rene Rast has so far excelled in his first season and is fighting for the title, Duval has endured diametrically opposite fortunes – as he is the only driver in the 18-car field yet to score a point.
Asked by Motorsport.com about Duval's rookie struggles in the DTM, Audi's Dieter Gass said: "I think, Loic, he maybe just wasn't as patient as you need to be to come into DTM."
Duval, aged 35, has enjoyed an illustrious motorsport career so far. He won two major titles in Japan - in Formula Nippon (now Super Formula) in 2009 and Super GT in 2010 – and was FIA World Endurance Champion in 2013, the year when he won the prestigious Le Mans 24 Hours.
Speaking to Motorsport.com earlier in the season at the Hungaroring, Duval insisted he was expecting the transition to be "difficult".
But Gass feels that the Frenchman's prior track record of success has contributed to him "pushing a bit too much" to deliver immediate results in the DTM.
"He is a driver who's used to success, I think he's won every championship where he competed, he's coming from WEC, he's the only one who's won the Super GT championship and [is] now driving in DTM.
"So clearly I think he had very high expectations and expecting himself, as well, to perform straight away.
"I think, maybe due to that, he was pushing it a bit too much in the beginning. And we know that you can't force success in DTM. But I'm confident that he'll get there."