Get alerts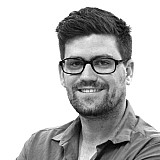 The DTM has called off the planned tests at Laustizring this week thanks to deviations in the handling characteristic of the Hankook tyre.
The series had planned an all-in test at the circuit on Tuesday and Wednesday this week, but on Sunday evening decided to cancel it thanks to some problems with the control tyre over the race weekend.
"Together with DMSB and ITR, the manufacturers represented in the DTM agreed on this measure on Sunday evening," read a statement from the series.
"The reason is that the tyre currently being used is deviating in its handling characteristics from empirical values for a number of teams.
"ITR has asked its tyre partner Hankook for a detailed analyses and a prompt clarification. Only then, further test sessions are useful."
Both BMW and Mercedes struggled with tyre issues at Lausitzring, BMW's motorsport boss Jens Marquardt left stumped by some of the tyre's behaviour during Sunday's race.
"After the safety car period you could see that we took two or three laps to get the tyres working," he said.
"We did not manage to get the maximum performance out of the tyres over the entire distance. This is not at all what we saw during the initial winter tests.
"We will have to investigate the reasons for this."