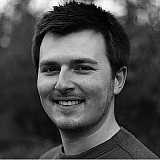 DTM bosses have finalised the series' 2017 regulations, dubbed 'Class 1', which will be shared with the Japanese-based Super GT series.
With a switch to turbo four-cylinder engines having already been agreed, Monday's meeting at the Nurburgring was used to determine the finer details of the new ruleset, including the aerodynamic specs of the new machines.
The result is that the new generation of 'Class 1' car, which will produce around 600bhp, will strongly resemble aerodynamically the existing machinery seen in the DTM and in Super GT.
"We struck agreements in many areas," said DTM promoter Hans Werner Aufrecht, "and made a major step to realising our joint goal.
"I'm looking forward to the day when the 'Class 1' vehicles from different continents will compete with one another for the first time."
World Cup confirmed for 2017/18
In order to encourage direct competition between competitors from DTM and Super GT, it has also been confirmed that two 'World Cup' events will be held in the 2017/18 off-season – firstly in Japan, and then in Germany – that will be open to all six manufacturers competing in the two series.
Plans are also afoot to create a new series in the US based on the Class 1 regulations, to be organised by United SportsCar governing body IMSA, although a launch date for this has yet to be decided.