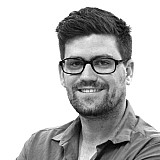 The DTM Commission has confirmed some changes to the way its Drag Reduction System and performance ballast will be implemented in 2016.
Whereas performance has traditionally been applied based on race results, the series has confirmed that for this season the additional ballast will be decided in qualifying.
"This is to place the cars on a similar level of performance for the races – meaning that the best driver should win," read a statement from the series. "And even if a driver wins several races, he will no longer be punished for this."
The use of the DRS, meanwhile, will be limited for the coming season. As was the case in 2015, drivers will have to be within a second of the car in front to activate the DRS.
However, this time around the use of the DRS will be limited to a set number – yet to be confirmed – so that it is used primarily for overtaking, not just improving laptime.
A third significant change is BMW will be given some concessions for 2016. Thanks to a performance deficit, which the series says can't be offset by technical development thanks to the homologation system, the BMW M4 DTM will be able to run 7.5 kilograms lighter, and extend its rear wing width by 50mm.