Subscribe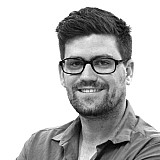 Mercedes, BMW, and Audi will meet on Monday at the Nurburgring to discuss more details regarding the 'Class 1' regulations that will take effect for the 2017 season.
It has already been announced that the DTM will switch to four-cylinder, turbocharged engines for the 2017 season, with the new units to produce around 600 horsepower.
As a result, the sport's four-litre V8 engine era will come to a close.
According to BMW's motorsport boss Jens Marquardt, Monday's meeting has been called to deal with several small technical details, and that the regulations are "95 per cent" set for the new category's new technical chapter.
"We're still on a good path that with Class 1, in 2017, we'll have very, very close cars" he said.
"The sooner there is clarity [about the regulations], the cheaper it will be. We all share that opinion. The money that we have, we want to spend in the right way."
No hybrids for Germany
While the Class 1 regulations will be shared between Germany's DTM and Japan's Super GT class, in which Honda currently uses a hybrid power system, Marquardt doesn't expect hybrid systems to be used in the DTM any time soon.
"That's not planned at this point in time," he said.
"I know that there is a hybrid car running in Japan, but that was always discussed from Honda's side as a domestic interest only."
World Cup in the mix
Marquardt did, however, point out that the idea of a 'World Cup' between the DTM and Super GT was entirely possible.
"The idea has always been there all the time," he added. "And that's one of the topics that will be discussed on Monday.
"I think 2017 is the first chance that you have, so if everyone is working towards that goal, clearly it is possible."