Subscribe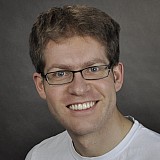 Supplies intended for the BMW DTM outfit did not reach their final destination at Moscow Raceway as Russian authorities have seized and burned several tons of food during a border check on Thursday.
BMW's catering company was supposed to deliver the food to Moscow but was told at the border in the Pskov area that importing specific foods would not be permitted without proper documents.
Apparently, the caterer was not able to produce the required phytosanitary certificate.
Therefore, the Russian authority for consumer protection had to step in and prevent the food supplies from being imported into Russia.
A truck transporting equipment for the DTM race weekend at Moscow Raceway had been stopped on Wednesday already. It was carrying about 800 kg of food that was seized and destroyed, too.
In the meantime, BMW have provided themselves with local Russian food.