Get alerts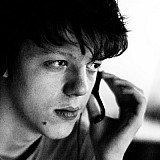 BMW driver Tom Blomqvist topped the second day of the DTM pre-season test at Hockenheim, narrowly heading Audi's Mattias Ekstrom.
Blomqvist's lap of 1m33.214s, set in the afternoon session of Day 2, now stands as the best lap of the test, surpassing stablemate Augusto Farfus' effort from Tuesday.
The Briton was only seventh in the morning, with Audi's Mike Rockenfeller going quickest at 1m33.330s.
BMW's 2014 DTM champion Marco Wittmann and Antonio Felix da Costa were within two tenths of Rockenfeller, while Audi duo Jamie Green and Ekstrom were another tenth behind.
It was a muted morning session for Mercedes, its drivers occupying four of the final five spots and Daniel Juncadella bringing out a lengthy red flag with a crash at pitlane entry.
Mercedes did pick up the pace early in the afternoon, with Maxi Gotz setting its best lap of the test so far - a 1m33.647s.
However, he would soon be surpassed by Blomqvist, Ekstrom and Rockenfeller, settling for fourth place in the session.
Testing results:
| Pos. | Driver | Team | AM | PM |
| --- | --- | --- | --- | --- |
| 1 |  Tom Blomqvist | BMW | 1:33.778 | 1:33.214 |
| 2 |  Mattias Ekstrom | Audi | 1:33.614 | 1:33.300 |
| 3 |  Mike Rockenfeller | Audi | 1:33.330 | 1:33.442 |
| 4 |  Marco Witmann | BMW | 1:33.485 | 1:34.243 |
| 5 |  Antonio Felix da Costa | BMW | 1:33.510 | 1:33.919 |
| 6 |  Jamie Green | Audi | 1:33.590 | 1:33.724 |
| 7 |  Maximilian Gotz | Mercedes | 1:34.000 | 1:33.647 |
| 8 |  Edoardo Mortara | Audi | 1:33.704 | 1:33.906 |
| 9 |  Lucas Auer | Mercedes | 1:33.804 | 1:34.387 |
| 10 |  Bruno Spengler | BMW | 1:33.993 | 1:33.963 |
| 11 |  Daniel Juncadella | Mercedes | 1:34.210 | No Time |
| 12 |  Esteban Ocon | Mercedes | 1:34.276 | 1:33.878 |