Get alerts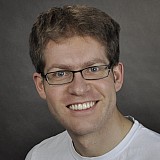 Motorsport.com's German Editor Stefan Ziegler explains what Audi and its motorsport head Wolfgang Ullrich may have to face after that fateful DTM radio message: "Push him out".
A short radio message to Timo Scheider. A bit of contact between him and Robert Wickens, who hit series leader Pascal Wehrlein into the gravel bed too. And there it was – one of the biggest scandals DTM has seen in years.
It was the perfect weekend for Audi in Austria, with its drivers winning both races in style, earning Mattias Ekstrom the lead in the drivers' championship, too. But all these positives were wiped away during the last lap of the weekend when head of motorsport Dr Wolfgang Ullrich came on the radio.
Or didn't he? Well, even he himself seemed not so sure afterwards…
Here is what happened at Spielberg: Wickens in sixth place was doing everything to hold up Scheider in order for his Mercedes teammate Wehrlein to catch up. Wickens did such a good job, Wehrlein overtook both in one go – that did not go down well with Audi, of course. But nobody expected them to seek revenge like what transpired.
Only seconds after Scheider had lost his position to Wehrlein, a voice told Scheider on the radio to "push him off". And this is exactly what Scheider did – he banged into the back of Wickens under braking for Turn 3. Wickens in turn cannoned into Wehrlein, both Mercedes spun off and were out of the race immediately. Scheider came home in sixth position. 
Who said that?!
But wait a minute! Did Audi really tell Scheider to get rid of his rivals, one of them being the championship leader at the time? This is exactly what motorsport head Ullrich was asked after the race. And he confirmed to have said the now-infamous words, only to back off minutes later during the press conference, stating it could not have been him because he would not have been able to talk to the drivers during the race.
However, in the Audi press statement issued that evening, he confessed to have put the word out after all, claiming he "didn't know the radio was open". He further explained his words were "not an instruction for Timo by any means".
Well, this is walking on eggshells, I would say, as these words came on air just seconds before Scheider sent off Wickens and Wehrlein. Coincidence? Not according to the stewards.
When they had analysed the situation and all available data they came to the conclusion that Scheider had crashed deliberately into the Mercedes in front of him. Scheider, though, claims not to have heard a radio call advising him to do so. The latter cannot be proved or disproved, of course. Nevertheless, Scheider was stripped of his sixth position for causing a collision on purpose.
A saga that could rumble on
But this is not the end of the story as the stewards referred the incident to the German Motor Sports Association (DMSB) for further investigation. The appeal court will have the final word on this matter, ideally before the next DTM race at Moscow Raceway at the end of August. A date for the trial, however, has not yet been set. So there is plenty of room for speculation as to what will happen next.
There are many conceivable outcomes for "a possible unsporting instruction via radio", as the stewards deemed it. For example, the authorities could abandon all action in this case. There would not be a trial. But considering the magnitude of the incident this is rather unlikely.
The same goes for a not-guilty verdict. A substantial fine seems natural. But there could be worse as – in theory – the court could withdraw the drivers' or the teams' license.
Ullrich in a dilemma
Whatever the outcome will be, Ullrich should not be affected immediately. He does not hold a license, but Scheider and the Phoenix team, as competitors in the DTM, do. Therefore, DMSB can't dispense justice on Ullrich.
But Audi's motorsport head may have put himself in too much of a mess at Spielberg to walk away unaffected. So the biggest question of them all is: How will Ullrich personally react to the last-lap scandal?
The highly-respected 65-year old Austrian – who masterminds the marque's World Endurance Championship operation too – could opt for taking his leave after his actions have caused such a huge stir – and not only in social media networks where Audi, Scheider and Ullrich were attacked heavily for the radio call and the subsequent crash.
Him withdrawing from his office may put the court in a better mood, and may even result in a less harsh sentence. But then again: maybe not at all.
But what one can say for sure is that Mercedes is putting a lot of pressure on Audi and the DMSB, too. Wehrlein, for example, was very outspoken when he met the media. He said: "I would say Audi have started a big war. I hope they will have big consequences. I hope everyone is writing about this situation and I hope that no one is buying an Audi next week." Point made.
Who might take the fall?
This is not your ordinary race incident, never has been. And for sure it's not a DTM only topic anymore, too. Now, two global automobile brands are flexing their muscles and in the end somebody will have to take the fall.
Will it be Scheider? Team Phoenix? Mr Ullrich? And what will it mean for the future of DTM?
A lot of questions need answers. And soon!