Audi didn't want to "force" Ekstrom to respect DTM contract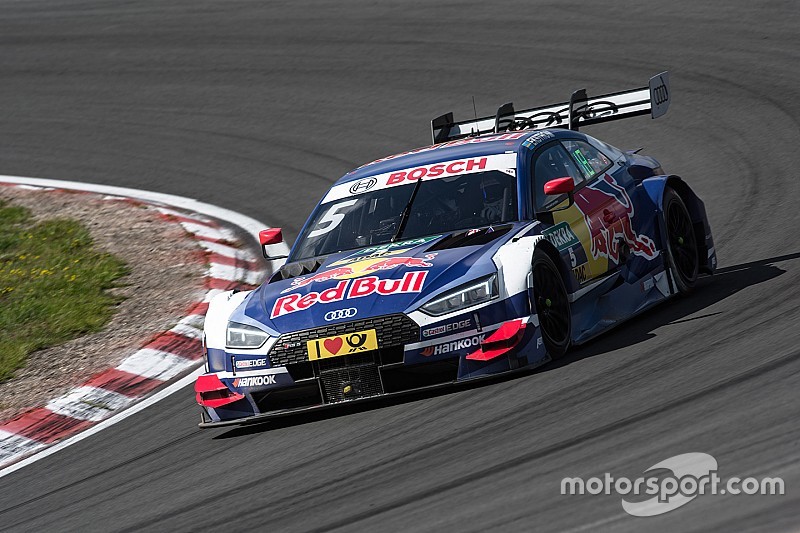 Audi motorsport boss Dieter Gass says it was important that Mattias Ekstrom wasn't "forced" to race in the DTM next season, despite having a valid contract.







It was announced on Monday that two-time champion Ekstrom is calling time on his career in the German tin-top series, having first joined Audi's line-up all the way back in 2001.
For the last three seasons, the 39-year-old has combined his duties with his World Rallycross commitments with his EKS team, which has Audi factory support, and skipped the 2016 DTM finale as it clashed with a World RX event.
Although Gass said the initial plan was for Ekstrom to do one more year in DTM, he acknowledged that insisting he saw out his contract would have been of benefit to nobody.
"I said last year we have a contract for Mattias for DTM in 2018, and that I hoped he would fulfil it," said Gass. "But I would never force a driver to do a programme that he doesn't want to do.
"We know that emotions and commitment is one of the big points for a driver, and if a driver doesn't want to do a programme, it's better for me to look for another driver, even if he's not at the same level, but I will get more out of him if he's committed to it.
"We know Mattias would never do anything he's not committed to, and at this stage it became reasonably obvious what to do."
Ex-Formula E racer and Blancpain GT Series champion Robin Frijns will replace Ekstrom in Audi's DTM set-up in 2018, joining Rene Rast, Jamie Green, Nico Muller, Loic Duval and Mike Rockenfeller.
Gass went on to explain that finding a substitute in DTM was more straightforward than doing so for World RX, given Ekstrom is so central to Audi's presence in the latter series.
"The rallycross programme really circles around Mattias," he said. "His performance is paramount there. The team works very well when he's there, and it's less competitive when he's not there.
"On the DTM side, we generally have a strong team with six drivers, and we have seen very clearly last year that it's only not only Mattias who can compete.
"So it was a bit easier for us to find a replacement in DTM than in World Rallycross, where we know that you simply wouldn't find someone who is at that level."
Audi didn't want to "force" Ekstrom to respect DTM contract