Get alerts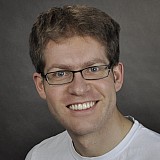 Audi's Dieter Gass has attacked Mercedes over use of team orders to help championship leader Pascal Wehrlein to gain positions in today's second DTM race at Nurburgring.
Gass was angry that Wehrlein's Mercedes teammates Daniel Juncadella and Maximilian Gotz slowed down to allow for Wehrlein to catch up and overtake them without offering any resistance.
"I have to say I'm very disappointed of what I saw in the race," he said. "All manufacturers involved have agreed to offer fair racing and that we want to improve the show.
"We don't want to see artificial overtaking and we certainly don't want to be unfair."
"Two brands act accordingly, the third has not done so today. Personally, I'm very disappointed by that."
Mercedes DTM team principal Ulrich Fritz was quick to respond to this accusation.
"We like to think about ourselves as a team. Yes, there are certain agreements among the manufacturers about what we want and don't want to see. I don't think we did anything to violate these agreements."
Fritz admitted, however, that Mercedes wanted Wehrlein to fare better than he would have done on his own.
"We used some strategy to help Pascal move forwards", Fritz said. "In my opinion, this is important for the situation in the championship."
But Gass wasn't ready to let the matter slide yet, adding: "We all can have a look at the lap time chart. And I don't think Gotz and Juncadella pushed all the way through the race."
"I think this is worth more than all we can say here."