Subscribe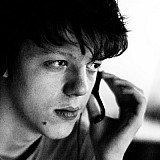 Czech rally driver Martin Prokop has become the latest high-profile competitor to commit to the 2016 Dakar Rally.
Prokop, 33, joins Belgian team Overdrive Racing and will tackle the legendary South American-based event in a Toyota Hilux V8.
The Czech driver has contested 112 WRC rallies since 2005 in various classes and in various machinery. He won nine JWRC events in a Citroen C2, eventually securing the category title in 2009, and also has taken wins in the PWRC and SWRC classes.
Behind the wheel of a privately-entered Ford, he finished ninth in the WRC standings for three years in a row between 2012 and 2014, with a best rally result of fourth.
At Overdrive, Prokop joins WRC part-timer Yazeed Al-Rajhi, who recently claimed second in the cross-country Rally Morocco. Both of them will miss the 2016 Monte Carlo Rally, as it clashes with the Dakar.
Al-Rajhi had also claimed Toyota's only Dakar stage win in 2015, while Giniel de Villiers was the marque's top overall finisher in second place.
Sebastien Loeb, Mikko Hirvonen and Carlos Sainz are among the former WRC drivers who have committed to the 2016 edition of the Dakar Rally.