Get alerts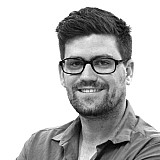 Erik van Loon has revealed that he completed today's heat-affected Dakar stage with no air-conditioning, but could have still made the finish had it not been cut short.
The X-raid MINI driver finished the shortened stage second, just 10 seconds behind leader Carlos Sainz. And with temperatures soaring, he says the keys was heat management – for both man and machine.
"It was a day of managing everything, and it worked out," said the Dutchman.
"The car overheated very quickly, everything overheated. The exhaust temp, intercooler temp, engine temp, engine oil temp, turbo water temp – and we managed it all.
"You get an alarm, then you need to back off. So I kept on driving the whole stage with a bit of margin in my throttle position, because every time you push, you see the temp going high.
"And because the air-con goes off at 100 degrees, it was never under 100 degrees, so we had zero air-conditioning. It was so warm. I kept my window open, that's why I look so dirty. The dust is coming in, but I don't care. I closed me eyes when the dust came in.
"In the end, we managed it all. And then at CP2 they closed it. But for us., we could easily have gone the next 100 kays, no problem."
Hirvonen: Physical, but enjoyable
For Van Loon's team-mate Mikko Hirvonen, the more physically-draining tests have come as a welcome change. After praising yesterday's stage, the Finn said he relished the opportunity to put his fitness to the test today.
"It was really something that I was expecting from Dakar," said the former WRC star.
"Really rough conditions, and really hot because you have to go so slow all the time. And really tough navigation as well.
"It was a really hard day, but in a strange way I really enjoyed it as well. Physically it was hard. For the first time for me, it started to be physically demanding. But like I said, it was okay. We still managed."
Additional reporting by Khodr Rawi