Subscribe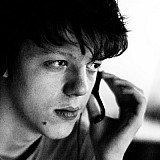 Bernhard ten Brinke has retired from the 2016 Dakar Rally after his Toyota Hilux caught fire in the final stages of Friday's Stage 6.
The Dutchman, who won the Prologue on Saturday - and remains the only non-Peugeot driver to have claimed a stage victory in the 2016 Dakar Rally so far - was running eighth overall when his Toyota lit up.
Both ten Brinke and Belgian co-driver Tom Colsoul managed to escape unhurt.
"We are OK," ten Brinke told Motorsport.com. "We changed a tyre about 25 kilometres before the finish and that caught fire because of the air current.
"We tried to extinguish the fire but it went so fast."
Interview by Casper Bekking