Subscribe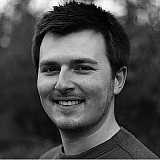 Peugeot driver Carlos Sainz says he still thinks Nasser Al-Attiyah can challenge for Dakar Rally victory, despite a dominant first week for the French marque.
At the halfway stage of the South American-based event, Peugeot locks out the first three positions in the overall standings, with Dakar debutant Sebastien Loeb holding a slender advantage over teammates Stephane Peterhansel and Sainz.
But the Spaniard believes X-raid Mini driver Al-Attiyah, who is 17 minutes adrift from the lead in fourth place, can still be a threat as the rally enters its second week.
"The race is still open and is not only the three of us [Peugeot drivers], but also Nasser Al-Attiyah [in contention]," Sainz said on the rest day at Salta.
"Now we enter another type of terrain, which should see an end to what we found this week, where we had to go a long way with zero navigation."
Currently less than five minutes off Loeb's lead, Sainz reckons he could have been the man to beat without the engine trouble that cost him 12 minutes on Stage 2.
"I would have liked to be in first place [at the rest day] rather than third," he added. "I think it would have been possible."
The two-time World Rally champion also echoed some of his fellow competitors in criticising the route of the first week of the Dakar for not being challenging enough.
"The Dakar spirit starts this week," said Sainz. "So far, this edition has not been what I like.
"I think it's the variety we have lost. The Dakar should have everything, there used to be off-piste terrain, fast roads, slow roads… but it's still early to take stock. We must wait until the end."
Interview by Luis Ramirez