Subscribe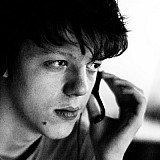 Former Dakar Rally champion Carlos Sainz is "sure" he will get more chances of adding a second victory in the future, after his 2016 race came to a premature end.
Peugeot driver Sainz, who had previosuly won the Dakar with Volkswagen in 2010, was among the frontrunners of this year's event and even led the standings heading into Wednesday's stage.
But the Spaniard was ultimately forced to retire from the rally due to a gearbox failure during the Belen-La Rioja test.
With his Dakar 2016 over and done with, 53-year-old Sainz was non-committal about his future plans, but is certain he will mount another victory challenge in the future.
"I'm sure that soon I will have another chance," Sainz told Motorsport.com.
"But we have to wait and see, because there is a lot of time left until 2017."
Sainz's retirement from Dakar 2016 came just three days before the end of the event.
"The casing of the gearbox broke and that stopped us from continuing. We lost a lot of time in the special, but we did everything possible to keep going on
"But it is not a simple car to repair, so there was little we could do."
Interview by Luis Ramirez