Get alerts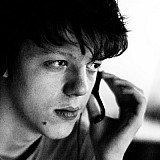 The FIM has provisionally suspended Russian rider Anastasiya Nifontova over an alleged doping offence ahead of her planned debut in the Dakar Rally in early 2017.
An FIM statement read that Nifontova's suspension followed the finding of the "non-specified substance" meldonium in a urine test collected during the Morocco round of the Cross Country Rallies World Championship.
The statement also said: "Under Article 7.9.3.2 of the FIM Anti-doping Code, Ms Nifontova may request lifting of her provisional suspension.
"Ms Nifontova has the right to request and attend the analysis of her B sample."
Nifontova, 37, was the 2015 Cross-Country Rally women's world champion, as well as runner-up in the same classification in 2014 and 2016.
The Washington-born Russian rider had been gearing up for her first attempt at the Dakar Rally in 2017, having contested the concurrent Africa Eco Race in the previous years instead.
In talking to Russian media outlets, Nifontova has already confirmed her intention to appeal.
The news of her suspension arrives at the end of a sporting year dominated by controversy surrounding Russian athletes and doping.
Meldonium, which triggered Nifontova's provisional suspension, has been a major factor in the scandal, with the likes of tennis star Maria Sharapova and leading swimmer Yulia Efimova having also tested positive earlier in the year.
Additional reporting by Yaroslav Zagorets