Subscribe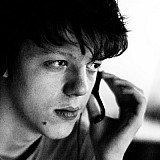 The organisers of the Dakar Rally have been forced to cancel the long-anticipated "Super Belen" stage, the ninth test of the 2017 race.
Wednesday's Salta–Chilecito run was to span 977 kilometres, 406 of them timed, and was described as a potentially decisive stage for determining the rally's winners.
However, the organisational issues created by inclement weather on Tuesday during the Uyuni–Salta stage have forced the "Super Belen" to be cancelled.
The crux of the issue lies in a rockslide that occurred on the road link between the finish of the timed special stage and the Salta bivouac, 160km away from the destination.
Assistance vehicles and many competitors have been re-routed to a different path through San Antonio de los Cobres, but it proved non-viable for some, meaning they would not have been able to make the bivouac and prepare for Wednesday's stage.
As a result, the rally will now instead use Wednesday to reconvene at the Chilecito bivouac, from where it can continue as scheduled.
The statement released by Dakar organisers has also noted that the rally was lending its resources to the nearby village of Volcan, which had been ravaged by the rainstorm and the resulting mud avalanches.