Subscribe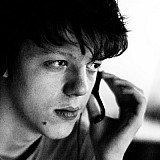 Sergey Karyakin, who finished fourth in the 2016 edition of the Dakar Rally, said he was considering a protest against the results of the event.
Karyakin, who had earlier voiced his grievances against the organisation of the race, wound up narrowly missing out on the podium, passed on the final stage by Brian Baragwanath for third place.
The Russian rider, left irate at the conclusion of the event, has now suggested that the decisions of the event's stewards cost him a top-three finish.
"The make-up of the organisational team changed this year," Karyakin told RBC Yekaterinburg. "The direction of the race fell out with the previous team, so they all left, and he brought new staff on board - staff that had no idea what they were doing and how they were doing it.
"For me, the issues began when I took over in the lead. I was in first place for two days and then got a 30-minute penalty for some stage in the beginning of the race - even though it was already week two.
"Here's how the results were usually published - in the evening after the stage you got the provisional classification and, the morning of the day after, you had the final classification.
"But they changed results of week-old stages and didn't explain it at all."
Karyakin has confirmed that he is evaluating the possibility of lodging an official protest - but wants to make sure he has a case.
"I want to sort this out, to collect all the documentation so that this doesn't come off as unfounded. We have already asked for the time cards - but the organisers haven't found them.
"I don't know how to explain all of this, but it's clear there's some bias going on. I just don't know why.
"They did their best to unhinge me, writing up this baseless penalty, holding me up at the start of a stage, demanding I replace my Iritrack. I want to sort this out."
Karyakin also admitted to suspicions over the final-stage pace of podium rival Baragwanath, suggesting the South African "must've kept an average speed of 220kph, which is impossible".
However, the Russian has confirmed that, despite his grievances, he will be seeking to return to Dakar in 2017 for another victory bid.