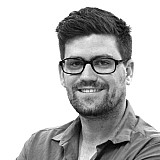 Resounding Bike class leader Toby Price says the cancellation of the ninth stage of the 2016 Dakar is "a shame" given that he was one of the few to make the finish.
The Australian put in a huge ride across Stage 9, braving the stifling heat to take a resounding stage win to extend his overall advantage. His day was made even better when chief rival Paulo Goncalves seemingly fell out of contention when a branch broke his Honda's radiator.
However, the cancellation of the stage due to the heat – first at Checkpoint 2 and then back to Checkpoint 1 – prevented Price's lead from being even bigger. It also leaves the KTM rider unsure of whether or not Goncalves is still in contention, with the Portuguese rider on for a reprieve thanks to a group time that will be awarded thanks to the cancellation.
"I get to the finishing line and then they cancel the rest of it… That's a bit of a shame, but that's the way it is," said Price.
"We'll just have to wait and see and see what call they come up with. It's a bit of a bummer for me… I have to get to the finishing line and I've done that, but they've called it. I guess that's just the way it is.
"It's job done today, but everyone's got lucky since we've stopped at CP1 and CP2.
"For the lead over Paulo, maybe; maybe not... we'll just have to wait and see for the decision."
Happy, regardless
While the cancellation was a slight spanner in the works, it was still an excellent day out for Price. His lead stands at a whopping 24m47s over fellow KTM driver Stefan Svitko, and even with a group time he will carry a commanding lead over Goncalves heading into Stage 10.
"We've had a fairly decent day, a fairly solid day," he said.
"It was just good that we didn't get lost. It was definitely tricky navigation today.
"I still feel solid, I still feel really good. It's definitely hot right now at the moment, but we'll suit up again, get going, get some air flowing and it shouldn't be too bad.
"The bike seems really good, really strong and still going really well. The mechanics have done a really good job over the lead-up to the race and during the event.
"I think we're cruising along alright, so we can't complain."