Get alerts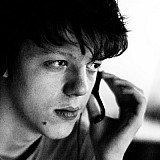 Two-time Dakar Rally winner Nasser Al-Attiyah reckons Peugeot will face an uphill battle to stay competitive throughout the 2016 edition of the event.
Peugeot had made its return to the rally in 2015 but endured a difficult outing, its 2008DKR challenger badly struggling with reliability.
And 2015 winner Al-Attiyah thinks that, despite Peugeot's impressive driver line-up, the French manufacturer's relative lack of experience will make it hard for the new 2008DKR16 to complete the event.
"Peugeot has many great names but, as you know, the team is still new," Al-Attiyah told Motorsport.com.
"It can lead one or two stages at the beginning and then disappear because the car is under development.
"[Peugeot drivers] Carlos Sainz and [Stephane] Peterhansel are among the best drivers, but I don't think their cars will hold for the whole 13 days. Because the car is new and needs development.
"This is their second time participating in the Dakar Rally and they surely need time."
Al-Attiyah was also bullish about the chances of his X-Raid Mini squad, which had won the event for four years running.
"Mini had nothing to add [after 2015], except a few things," he said. "Mini has more experience in the Dakar Rally and the cross-country as it has high performance and it is reliable, it can support long distances.
"The Mini is the car that has won for four years consecutively. Of course, there are many reasons for that: it is a powerful car, it has a strong team that spends money on development.
"Mini won the 2012 Dakar Rally after years of development. But maybe Peugeot can make a surprise; I do not know what they did in the development."
Interview by Khodr Rawi