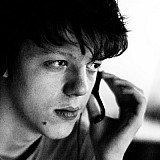 Peugeot team boss Bruno Famin appeared unconcerned by the French marque's first major mechanical problem of the 2016 Dakar Rally.
During Thursday's fifth stage, as Sebastien Loeb registered Peugeot's fourth successive stage win, a turbocharger failure on Cyril Despres' sister 2008DKR16 cost the Frenchman more than an hour.
The Frenchman came to a halt at the seventh waypoint, and had to cruise to the finish at reduced pace.
Peugeot has endured a relatively trouble-free Dakar so far, with only Carlos Sainz's brief engine failure in Stage 2 having blotted the squad's copybook up until Despres' troubles.
"We had warned that there could be surprises like this," Famin told Motorsport.com at the Uyuni bivouac.
"It's unfortunate what happened. But, on the other hand, we also recorded another 1-2-3 in the stage."
Peugeot has so far topped each full-length stage of the 2016 race - with Loeb, Stephane Peterhansel and Sainz currently locking out the top three spots in the overall standings.
Despres drops out of the fight
Despres, a five-time Dakar champion on a motorcycle, is running in the event's car category for a second time - and had been running eighth overall before hitting trouble on Thursday.
"It was a really tough day," Despres told Motorsport.com. "Being in the top 10 was very good for me, but Dakar's a race in which anything can change.
"Apparently it was a stone or a piece of soil that had blocked something up and damaged the turbocharger."
Despres now sits 22nd, an hour and 32 minutes behind rally-leading teammate Loeb, and admits he's now well out of contention for overall honours.
"With that time difference, it's difficult fight for victory," he said. "I'll just be here every day, doing kilometres, trying to do my best.
"Until the turbo problem, everything had gone well, so I'm not complaining. I'm happy to be a part of this team."
Interview by Luis Ramirez