Subscribe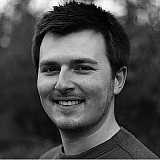 Rally legend Sebastien Loeb says he doesn't want to make up the numbers on his first Dakar Rally appearance, and will not be content merely to finish.
Loeb will tackle the legendary South American event for the first time in January, joining an all-star line-up at the factory Peugeot team alongside Carlos Sainz, Stephane Peterhansel and Cyril Despres.
And while he doesn't necessarily expect to be able to match his more seasoned teammates, Loeb hopes to be able to draw on their experience to be able to be competitive from the outset.
Asked by Motorsport.com about his goals for his first Dakar appearance, the 41-year-old said: "It's difficult to make predictions. You can perfectly be in the rhythm and lose a lot of time on navigation errors.
"But I'm looking for performance, not just to finish. I've no interest in finishing 60th."
Loeb made his cross-country rally debut in last month's Rally Morocco, but suffered a mechanical failure on the opening day before rolling his Peugeot 2008 DKR15 twice on the third day.
"In Morocco, we had mechanical problems, navigation problems, driving problems!" admitted Loeb. "It was a lot of difference from one day to another.
"It was good to have this as a test to see all kinds of situations and how to react.
"[Since then] we've had a chance to prepare further, to do a bit of navigation and take in some experience. It's going well, but for sure we don't have the experience of drivers who've done the Dakar for 20 years!"
Tackling the Dakar alongside Loeb is the nine-time WRC champion's long-time co-driver Daniel Elena, who is also a cross-country rally novice.
"[Navigation] is a huge part of the preparation," Loeb added, "and for sure my teammates are helping Daniel to improve in that field.
"As far as driving is concerned, we can talk with each other about rhythm management; for the rest I'm trying to find my own way and deal with it.
"In WRC, you've taken notes that you wrote yourself. Here, there aren't any notes, and you drive on the moment. You have to look far ahead, anticipate, avoid traps and feel them.
"That's experience too. You need other qualities than knowing how to drive fast in rallying." 
Lavigne lauds "exceptional" Dakar field
Dakar director Etienne Lavigne is confident Loeb can be competitive in the first week of the rally, but warned that the harsher terrain of the second week could show up his inexperience.
"What I can say for sure is that he will shine in the first week," said Lavigne. "Although the stages will be longer than what he's used to in his original competition, he can do well in the first week.
"In the second week, he will get into a much more 'Dakar' environment, so to speak – with sand, dunes, obstacles, altitude.
"There are quite a few stages that will be completely new for him, in terms of difficulty."
Speaking more generally about a field that also includes WRC converts Mikko Hirvonen, Xavier Pons and Martin Prokop, Lavigne added: "It's great to see that melting pot of various experiences, drivers, generations. It's fresh blood in the Dakar field, which will make it more competitive.
"Once again, our field of car drivers is absolutely exceptional this year. I think we have the best drivers of the world in 'traditional' rally and rally-raid, which is very satisfying."
Leading entries:
| | | | |
| --- | --- | --- | --- |
| No. | Driver | Co-Driver | Car |
| 300 |  Nasser Al-Attiyah |  Matthieu Baumel | Mini |
| 301 | Giniel de Villiers | Dirk von Zitzewitz | Toyota |
| 302 | Stephane Peterhansel | Jean-Paul Cottret | Peugeot |
| 303 | Carlos Sainz | Lucas Cruz | Peugeot |
| 304 | Nani Roma | Alexandre Haro | Mini |
| 305 | Yazeed Al-Rajhi | Timo Gottschalk | Toyota |
| 306 | Erik van Loon | Wouter Rosegaar | Mini |
| 307 | Vladimir Vasilyev | Konstantin Zhiltsov | Toyota |
| 308 | Christian Lavieille | Jean-Michel Polato | Renault |
| 309 | Carlos Sousa | Paulo Fiuza | Mitsubishi |
| 310 | Orlando Terranova | Bernardo Graue | Mini |
| 311 | Bernhard ten Brinke | Tom Colsoul | Toyota |
| 312 | Robby Gordon | Kellon Walch | Gordini |
| 313 | Boris Garafulic | Filipe Palmeiro | Mini |
| 314 | Sebastien Loeb | Daniel Elena | Peugeot |
| 315 | Mikko Hirvonen | Michel Perin | Mini |
| 316 | Ronan Chabot | Gilles Pillot | Toyota |
| 317 | Emiliano Spataro | Benjamin Lozada | Renault |
| 318 | Guilherme Spinelli | Youssef Haddad | Mitsubishi |
| 319 | Leeroy Poulter | Robert Howie | Toyota |
| 320 | Xavier Pons | Ricardo Torlaschi | Ford |
| 321 | Cyril Despres | David Castera | Peugeot |
| 323 | Harry Hunt | Andreas Schulz | Mini |
| 325 | Adam Malysz | Xavier Panseri | Mini |
| 327 | Jakub Przygonski | Andrei Rudnitski | Mini |
| 328 | Romain Dumas | Francois Borsotto | Peugeot |
| 329 | Martin Prokop | Jan Tomanek | Toyota |
| 331 | Stephan Schott | Hold Schmidt | Mini |
| 351 | Nazareno Lopes | Sergio Lafuente | Mini |
| 360 | Guo Meiling | Liao Min | Mini |
Interviews by William Zinck