Subscribe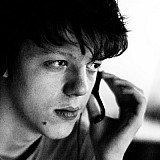 Dakar Rally leader Sebastien Loeb has stated the five-minute advantage he has built up over the first four days of the event is "nothing".
Peugeot driver Loeb, contesting his maiden Dakar Rally, topped Stages 2 and 3 on his way to establishing a lead of 4m48s by the end of the fourth stage on Wednesday.
However, Loeb, whose nearest rival at this point is teammate and 11-time champion Stephane Peterhansel, insists the gap between them is insignificant in Dakar terms.
"We only have five minutes [on Peterhansel] overall and that's a very short difference in a rally like this," Loeb told Motorsport.com. "I would say it is nothing.
"The competition will be more and more complicated in the coming days and it will become increasingly necessary to stay focussed. More navigation will be required, so we will have to be cautious."
Loeb finished Wednesday's run within half a minute of Peugeot pacesetters Peterhansel and Carlos Sainz, maintaining his overall lead.
"It was a good day for us, because we stayed out of trouble and did what we had to do," Loeb said. "We made no mistakes and the car performed well at altitude."
Interview by Luis Ramirez