Get alerts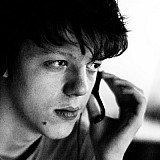 Reigning Dakar Rally champion Nasser Al-Attiyah reckons the race's ex-WRC newcomers Sebastien Loeb and Mikko Hirvonen need more experience before they can challenge for victory.
Nine-time WRC champion Sebastien Loeb stole headlines on Monday by comfortably topping his first proper stage in the race, while his long-time rival and fellow Dakar rookie Mikko Hirvonen was fifth, quicker than all of his Mini teammates.
But Al-Attiyah, who placed ninth just ahead of another WRC convert Martin Prokop, reckons the newcomers will have a tough time challenging for victory.
"The WRC drivers are showing good speed," he conceded, talking to Motorsport.com. "But to win here you need experience.
"This was just the first real stage. [Loeb's team] Peugeot showed a good car, but there's a lot of work that remains with 10 days to go."
The Qatari, who sits five minutes off Loeb in the overall standings, was satisfied with Monday's stage despite suffering a small delay.
"I had to stop for three minutes [in the mud] and I was managing to reduce the difference, but we had a small problem in the end [with a damaged tyre]," he noted.
"The gap is small. I think we did a good day."
Interview by Luis Ramirez