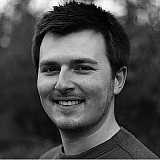 Mikko Hirvonen says he has modest expectations on his maiden Dakar Rally appearance, insisting his main objective for the event is to learn as much as he can.
Former WRC star Hirvonen lines up as part of the X-Raid Mini squad, having made the switch to cross-country rallying last year - placing third in the Baja Aragon and fifth in Rally Morocco with the German team.
But the Finn insists that the Dakar is a different proposition, and this his focus will be to prepare himself to challenge for better results in years to come.
"I am here to learn, because I really have no experience of this type of competition," said Hirvonen, a winner of 15 WRC events.
"There are so many more experienced drivers than me, I am a sort of rookie.
"It's possible in future that I will be able to fight the strongest guys, but I'm not thinking about that right now."
Major changes
While this year's Dakar route looks to be more accommodating to those with traditional rally backgrounds than normal, Hirvonen says there are still some big differences compared to what he is used to.
"The stages are a lot longer, and in rallying we know exactly what is behind every corner – this is the exact opposite," he explained. "It is a completely different approach.
"For me it's not easy to find the correct speed. Sometimes you attack too hard and it's easy to make mistakes; sometimes you try to avoid mistakes and you go too slowly, so it's difficult to find the right balance for the long stages.
"Physically, it's also a lot harder than rallying, it demands a lot more concentration."
Interview by Elisabetta Caracciolo