Get alerts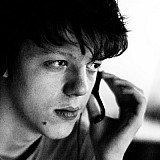 Dakar rookie Mikko Hirvonen's experienced co-driver Michel Perin has hailed the Finn's performance in the 2016 race - and his off-piste runs in particular.
The race's high-profile ex-WRC newcomers Hirvonen and Sebastien Loeb were believed to be favoured by week one's road stages, which were dubbed "WRC-style" by many competitors.
However, Perin suggested that Hirvonen, who ended his debut Dakar in fourth place, was particularly impressive on the more traditional off-road tests.
"[The rally] was better than we expected," said Perin, who won the Dakar three times with Pierre Lartigue from 1994-1996 and once with Nani Roma in 2014.
"To finish fourth, even if third place was very close, we must be happy with what we achieved with Mikko, especially in the stages where I was not expecting him to be so fast."
The Frenchman added: "He was very strong in the desert parts in [Stages] 8, 9 and 10, where I did not expect him to be so good. He's consistent.
"There's no specific area [where he needs to improve], it's only a question of kilometres and a habit between us.
"But already it works well and he's a very cool guy, I'm quite happy to be sitting beside him."