Get alerts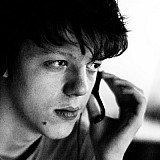 Ex-WRC star Mikko Hirvonen has played down his chances of scoring a debut podium in the Dakar Rally, despite having closed in on third place with his first stage win.
X-raid Mini driver Hirvonen saw off teammate Nasser Al-Attiyah by nine seconds to emerge quickest in one the 2016 event's longest stages - the 481km timed run between San Juan and Villa Carlos Paz.
The result means he now sits just four minutes and a half behind third-placed Giniel de Villiers of Toyota - but Hirvonen suspects he will not be able to make up the gap in Saturday's 180km finale.
"There's one day left and the stage won't be very long," said Hirvonen, speaking to Motorsport.com. "I do not think we can cut that gap.
"But we'll see what happens. Tomorrow we'll go for it."
Evaluating his debut Dakar as a whole, Hirvonen stressed that he felt good about his first run in the event.
"Everything has been good," the Finn said. "I am happy to work with Michel [Perin, co-driver] and the team did a great, great job keeping everything the right way.
"All I wanted to do the whole race was to avoid mistakes and I feel positive about what we have done so far.
"From the beginning we knew that if we didn't make mistakes, we could be in the top five - and here we are."
Interview by Luis Ramirez