Get alerts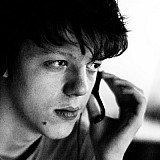 Honda rider Paulo Goncalves reckons his bid for victory in the 2016 Dakar Rally would've come to a premature end if Sunday's stage wasn't called off due to bad weather.
Goncalves, who had finished runner-up in Dakar 2015, revealed that his bike has suffered electrical issues since the Prologue and suggested the problem could've ruled him out of contention if Day 1 running was timed.
Commenting on the stage cancellation, the Portuguese rider said said: "This wasn't the start that we were waiting for.
"But I think that we would have lost the Dakar if the special stage wasn't cancelled.
"I ran with problems for 90 kilometres. I wasn't that worried because I knew that I could get assistance, but the weather conditions were extreme and we couldn't fix the problem."
Goncalves was 50th through the 11-kilometre prologue, trailing the joint leaders - teammate Joan Barreda and compatriot Ruben Faria - by a minute. He is likely to remain among the category favorites if the issues will have been sorted in time for Stage 2.
Reporting by Luis Ramirez