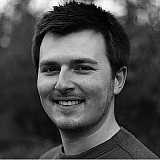 Paulo Goncalves described himself as "lucky" to come away uninjured after suffering a crash during Monday's eighth stage of the Dakar Rally.
The factory Honda rider lost the overall lead on the 393km Salta-Belen stage to chief rival Toby Price, dropping precious time as he lost control of his bike over a bump and fell.
Nonetheless, after both he and his bike survived relatively unscathed, Goncalves was able to continue and limit the time loss to Price to five minutes, and he admitted things could have been a lot worse.
"In the middle of the stage on the off-piste area with a lot of bumps I had a crash," he said. "I was lucky not to have any injuries.
"The bike only broke a little on the tower. At the end I needed to ride more slowly to fix the tower back on with my hand and avoid breaking the cables whilst trying to finish as best as possible."
Goncalves also said it was fortunate the crash occurred on Monday, and not during Tuesday's marathon stage, where his crew would have been unable to repair his Honda overnight.
"For the moment the damage is not really bad because I finished, but it could have been serious if the tower had broken completely," he said. "Maybe the bike would have stopped.
"But luckily it's a strong bike and I finished well. The marathon stage is only tomorrow, so I'm a lucky guy".
Watch the crash (from 1m40s):