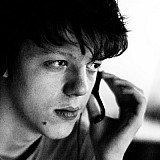 Dakar Rally leader Stephane Peterhansel admitted he had lost his cool on multiple occasions during the challenging Stage 10.
The Belen - La Rioja test gave the Frenchman a decisive lead in the standings, with Carlos Sainz retiring due to a gearbox failure and Nasser Al-Attiyah rolling while Peterhansel himself went quickest.
But despite setting the pace, Peterhansel noted it had been far from a smooth run for his Peugeot 2008DKR16.
"We had a terrible start to the special," Peterhansel said. "We got lost at kilometre 32 and wandered around for at least 15 minutes. I blew a fuse because I thought I'd lost everything.
"We took risks and threw caution to the wind. We pushed very hard because we knew today was the decisive stage.
"I had a flat tyre and started screaming my head off, I was a bit out of my mind today.
"However, when we got going, we were fast," Peterhansel conceded, his lead over nearest rival Al-Attiyah now exactly one hour. "We made a huge leap in the general standings."
Sad for Sainz
The new leader of the rally said he was disheartened to see teammate Sainz pull over with a gearbox failure - and noted that he offered assistance but was told to carry on.
"I regret what happened to Carlos, I'm sad for him," Peterhansel told Motorsport.com.
"It was in an area where it was necessary to cross a large river with big rocks and it was not easy to find the right way between the rocks.
"I stopped to ask if he could help and he told me to continue."
Additional reporting by Luis Ramirez