Subscribe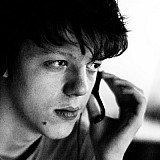 Spaniard Xavier Pons has confirmed his participation in the 2016 Dakar Rally, becoming the most recent rally-raid convert in a series of other former and current WRC drivers.
Pons, 35, ran with Citroen, Subaru and Mitsubishi in 2006 and 2007, his best finish in the main championship standings a seventh place.
He was also a class winner in the Production WRC category and claimed the title in the Super 2000 WRC class (now known as WRC 2) in 2010.
In 2006, Pons finished four WRC rallies in fourth at the wheel of a Citroen Xsara WRC, but he never stepped on the overall podium.
Pons will be making his Dakar debut at the wheel of a DMAS South Racing Ford Ranger.
"The Dakar Rally is a great challenge," the Spaniard. "I began my career on two wheels competing in several enduro series, so I have a lot of good friends and former rivals, like Marc Coma, Nani Roma, Gerard Farres, Viladoms, competing in cross-country rallying.
"I heard many stories about the Dakar and, for me, is incredible to get this great opportunity with an experienced team as South Racing and driving the Ford Ranger. I head into the challenge excited and with high motivation, but we have to keep calm.
"I have a lot of experience in rally, but this will be my first rally-raid race, so we'll have to go step-by-step and then we'll see what happens."
South Racing debuted the Ford Ranger at Dakar in 2014, with Lucio Alvarez spearheading the team's assault in 22nd. Former WRC driver Federico Villagra was 27th with the team last year.
In 2016, the team will run Pons in cooperation with Esponsorama - a company owned by Raul Romero, team principal of MotoGP squad Avintia.
"For DMAS South Racing, this is a great opportunity and I think to have a driver with the experience of Xevi, but also working with Raul given his huge experience in MotoGP, is fantastic," said South Racing's director Scott Abraham.
"This is a truly international partnership and something we have not seen in the Dakar before. I think we have good opportunities for the next Dakar and as well for the future."
Argentinian Ricardo Torlashi will serve as Pons' co-driver for the rally.