Subscribe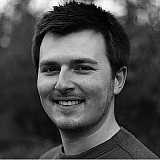 Porsche factory driver Romain Dumas will contest the Dakar Rally for a second time in January, piloting a self-run Peugeot in the South American event.
Dumas made his first Dakar appearance earlier this year sharing an Optimus buggy with veteran co-driver Francois Borsotto, retiring from the rally during the 10th stage with a mechanical fault.
The 37-year-old will once again team up with Borsotto this year in a Peugeot 2008 DKR15+ acquired directly from the French manufacturer and run by his own RD Rallye Team.
"Returning to the Dakar was one of my hopes but all the pieces of the puzzles had to come together," said Dumas, who currently lies joint third in the FIA WEC standings ahead of the final round in Bahrain.
"Along with the team and partners, we were able to accomplish this, and I'm happy to be back at the starting line of this legendary race.
"I wanted the team to experience the Dakar and I know this is the right atmosphere to grow the team. Next, I wanted to race in a car that is more competitive and that's the case with the Peugeot 2008 DKR15+.
"Logically, I'm more ambitious, even if my first participation taught me one thing: expect the unexpected! The goal is clearly to be at the finish and to strike when the moment is right."
The first stage of the 2016 Dakar will take place on 3 January.