Subscribe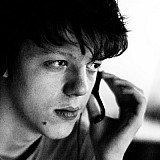 Peugeot factory driver Cyril Despres says he's not yet ready to battle for a Dakar Rally victory in cars, and will welcome a top 10 finish in the 2016 edition.
Despres, 41, switched to cars in 2015 after having won the Dakar on five prior occasions as a motorbike rider.
He was 34th on his first foray into the car class last year, but took an encouraging second in the preparatory China Silk Road Rally, finishing runner-up to teammate Stephane Peterhansel.
Yet despite the progress, Despres will temper the expectations for his 2016 Dakar campaign.
"We also have to approach Dakar with humility," he told Motorsport.com. "I have learned and I have improved, I showed as much with my second place in China."
"A top 10 [in my second Dakar in cars] would be fantastic."
The Frenchman insists he is feeling more confident in part due to the fact that he has gotten used to working with co-driver and former rally sporting director David Castera - himself a convert from bikes, having finished third behind Peterhansel and Oscar Gallardo in Dakar 1997.
"I am better at communicating with him because now I know more about the desert, and the rally," Despres said. "He is and ex-rider and we understand each other. Plus, we both speak French and we trust each other."
Car debut didn't go as expected
Recalling his first Dakar Rally at the wheel of a car, Despres admitted it didn't go according to his expectations, but still reckoned there were positives to take away.
"My first Dakar on four wheels wasn't what I wanted, but I think I showed that I could be fast," he said. "This was my first competition in four wheels, it can't be compared with motorcycles. I hope that in my second Dakar in a car will be better."
The Frenchman had been rounding out the top 20 after three days of the 2015 rally, but lost a lot of hours over the two subsequent days.
"The most difficult problem that I suffered was when we broke the front axle of the front wheel," Despres recalled.
"We had to wait a lot and it was my first night at the dunes. Just a few kilometres away from the camp. I will never forget arriving at 1AM."
Interview by Luis Ramirez