Subscribe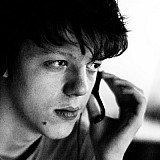 Leading Toyota driver Giniel de Villiers has questioned the Dakar Rally officials' decision to cut short Stage 9, suggesting the temperatures encountered were nothing out of the ordinary.
2009 Dakar champion de Villiers currently sits fifth in the standings, 53 minutes off leader Carlos Sainz, with four stages left to make up the difference.
The South African was among the pacesetters when Tuesday's stage was halted at CP2, the organisers citing excessive heat as the reason - a decision that left de Villiers dissatisfied.
"I'm disappointed because I do not know what happened and why they stopped the stage," he told Motorsport.com. "At kilometer 178, the officers stopped us. We were just starting to have fun with the road, we do not have much information.
"It was a hot stage, but we have air conditioning, so it's no problem," he continued. "We prepared for these conditions."
Asked whether the conditions were worse than those he used to encounter when Dakar was held in Africa, de Villiers said: "The temperatures then were no different.
"Drivers must be prepared for this - of course, if you don't, then it's unsafe."