Get alerts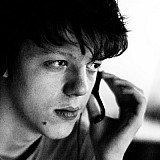 Dakar Rally's truck class frontrunner Gerard de Rooy has labelled the 2016 race as "strange", suggesting that the current route strays too far from what traditionally made up the event.
De Rooy, who won the race in 2012, currently sits second in the standings - five minutes behind compatriot Peter Versluis.
But despite having shown solid form, the Dutchman expressed his misgivings over the current format of the rally.
"We have done well the first week, but it was not what we expected," de Rooy told Motorsport.com. "The roads were more like those of the World Rally Championship and these are not my specialty.
"For me this is not really the Dakar and I have heard that many people feel the same. This is a strange Dakar - with mountains, altitude, roads, a lot of speed.
"It's a Dakar in name only. It's a different concept."
With sporting director Marc Coma promising a completely different Dakar after the rest day, de Rooy anticipates a more traditional race from now on.
"I'm waiting for the second week, with open space, dunes, to attack and recover what we have lost in the first days."
Interview by Luis Ramirez