Get alerts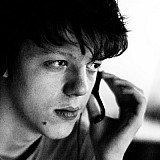 Marcos Patronelli took the lead of Dakar Rally's quad category from his brother Alejandro as the duo moved even further away from their rivals.
The Patronellis, who have two Dakar wins each and have pledged not to fight each other in the quest for a fifth win for the family, have been in control of the 2016 edition since the retirement of early pacesetter Ignacio Casale - and continued the trend on Monday.
However, they also ended up trading positions as Marcos won Stage 8 by almost six minutes, leading at every waypoint along the way.
Alejandro, meanwhile, narrowly held on to complete a 1-2 for the family, beating Brian Baragwanath by 23 seconds.
The brothers, two minutes apart in the general classification, are now a full half an hour clear of their nearest rival - Alexis Hernandez.
Usual frontrunner Jeremias Gonzalez, who had sat third overall in the morning, endured a low-key outing and surrendered more than 20 minutes, dropping below Hernandez and Sergey Karyakin - who himself had lost ground after timing adjustments.
Standings after Stage 8:
| Pos. | No. | Rider | Bike | Time/Gap |
| --- | --- | --- | --- | --- |
| 1 | 252 | Marcos Patronelli | Yamaha | 27h02m31s |
| 2 | 253 | Alejandro Patronelli | Yamaha | 2m06s |
| 3 | 265 | Alexis Hernandez | Yamaha | 32m50s |
| 4 | 264 | Sergei Karyakin | Yamaha | 43m56s |
| 5 | 254 | Jeremias Gonzalez | Yamaha | 46m17s |
| 6 | 256 |  Walter Nosiglia | Honda | 54m15s |
| 7 | 272 |  Pablo Copetti | Yamaha | 1h25m55s |
| 8 | 269 | Kees Koolen | Honda | 1h30m47s |
| 9 | 257 |  Nelson Sanabria | Yamaha | 1h38m53s |
| 10 | 274 |  Brian Baragwanath | Yamaha | 1h39m38s |