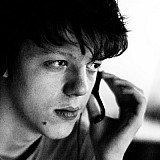 Lucas Bonetto secured the first Dakar 2016 stage win for a Honda quad in a shortened Saturday run, as the Patronelli brothers preserved their advantage out front.
Bonetto, who sits three and a half hours behind rally leader Alejandro Patronelli after a troubled first week of the rally, was just sixth-quickest at the first waypoint - but managed to storm to the top of the timesheets by the end of the first stint.
The second stint, which was set to kick off after the riders had traversed the neutralised non-timed zone in the middle of the route, did not take place at all - with storms in the area raising river levels and forcing the organisers to cut the stage short.
As such, Bonetto's compatriot Pablo Copetti picked up second place, while Walter Nosiglia made it two Hondas in the top three.
The Patronelli brothers, who headed the stage at WP1, ended up completing the top five - with Alejandro extending his lead over Marcos to three minutes and a half.
Their nearest general standings rival Sergey Karyakin took seventh, with Jeremias Gonzalez slotting in in sixth.
Standings after Stage 7:
| Pos. | No. | Rider | Bike | Time/Gap |
| --- | --- | --- | --- | --- |
| 1 | 253 | Alejandro Patronelli | Yamaha | 27h02m31s |
| 2 | 252 | Marcos Patronelli | Yamaha | 3m36s |
| 3 | 264 | Sergei Karyakin | Yamaha | 7m51s |
| 4 | 254 | Jeremias Gonzalez | Yamaha | 26m03s |
| 5 | 265 |  Alexis Hernandez | Yamaha | 27m00s |
| 6 | 256 |  Walter Nosiglia | Honda | 30m59s |
| 7 | 272 |  Pablo Copetti | Yamaha | 50m55s |
| 8 | 269 | Kees Koolen | Honda | 1h05m39s |
| 9 | 257 |  Nelson Sanabria | Yamaha | 1h13m20s |
| 10 | 274 |  Brian Baragwanath | Yamaha | 1h22m09s |