Subscribe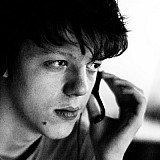 Peruvian rider Alexis Hernandez has moved into the lead of 2016 Dakar Rally's quad category as the dominant Ignacio Casale was stopped by an engine failure.
Casale was 11 minutes ahead of nearest rival Marcelo Medeiros and was set to further increase his advantage over the field after Medeiros fell early in Stage 5, breaking his collarbone and retiring from the rally.
The runaway leader would then go on to battle Hernandez and Honda's top man Mohammed Abu-Issa for the stage victory, a task made easier when Abu-Issa came to a halt with electrical problems at the halfway point.
However, just as Casale edged ahead of Hernandez by five seconds at WP7, his engine failed and what was set to be a 15-minute lead evaporated.
Hernandez, who had originally finished runner-up to Marcos Patronelli in Stage 4 but was given the win when the distance was adjusted, went on to cruise to a second consecutive victory - and passed Alejandro Patronelli for the overall lead.
Alejandro ended the stage third, losing out to Brian Baragwanath by 20 seconds, and now trails by 48 seconds overall to Hernandez.
Marcos, meanwhile, lost almost eight minutes to Hernandez, finishing the run in eighth.
Casale did manage to continue after a while and crossed the line with a loss of an hour and 19 minutes, dropping to 14th overall, his victory bid suffering a massive blow.
The hectic stage also claimed a casualty in 2015 winner Rafal Sonik, whose title defence came to an end 215km into the 327km run.
Standings after Stage 5:
| Pos. | No. | Rider | Bike | Time/Gap |
| --- | --- | --- | --- | --- |
| 1 | 265 |  Alexis Hernandez | Yamaha | 17h00m21s |
| 2 | 253 |  Alejandro Patronelli | Yamaha | 48s |
| 3 | 264 |  Sergei Karyakin | Yamaha | 8m35s |
| 4 | 252 |  Marcos Patronelli | Yamaha | 10m15s |
| 5 | 254 |  Jeremias Gonzalez | Yamaha | 11m19s |
| 6 | 256 |  Walter Nosiglia | Honda | 16m03s |
| 7 | 272 | Pablo Copetti | Yamaha | 28m59s |
| 8 | 269 |  Kees Koolen | Honda | 29m21s |
| 9 | 274 |  Brian Baragwanath | Yamaha | 30m06s |
| 10 | 297 | Enrique Umbert | Yamaha | 33m41s |