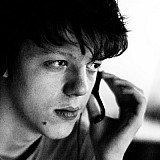 Chilean rider Ignacio Casale bossed the second stage of the 2016 Dakar Rally, securing an overall lead of four minutes.
The 2014 Dakar quad champion, who led the Prorogue by five seconds, was the pacesetter on each Monday waypoint but the first, where he trailed Peruvian Enrique Umbert Okumura.
As the latter dropped off, Casale edged further and further ahead, comfortably controlling the remainder of the stage.
While a number of other pre-race favorites battled for the runner-up spot, it actually went to South Africa's Brian Baragwanath, contesting his second Dakar after an early retirement in 2015.
Alejandro Patronelli slipped behind Baragwanath in the final stretch to take third, having trailed brother Marcos as well as Lucas Bonetto early on, only for both of them to lose ground. Marcos took fifth behind rookie Marcelo Medeiros, while Bonetto lost more than 10 minutes after the third waypoint and ended up 14th.
Reigning winner Rafal Sonik and runner-up Jeremias Gonzalez took sixth and seventh in a top 11 entirely locked out by Yamaha quads.
Bolivia's Walter Nosiglia was the best of the Hondas in 12th, while Can-Am's top rider Daniel Mazzucco took 21st.
Standings after Stage 2:
| Pos. | No. | Rider | Bike | Time/Gap |
| --- | --- | --- | --- | --- |
| 1 | 251 | Ignacio Casale | Yamaha | 4h18m01s |
| 2  | 274 | Brian Baragwanath | Yamaha | 4m00s |
| 3 | 253 |  Alejandro Patronelli | Yamaha | 4m06s |
| 4 | 292 |  Marcelo Medeiros | Yamaha | 4m23s |
| 5  | 252 |  Marcos Patronelli | Yamaha | 6m37s |
| 6 | 250 |  Rafal Sonik | Yamaha | 6m58s |
| 7 | 254 | Jeremias Gonzalez  | Yamaha | 7m41s |
| 8 | 268 | Giuliano Giordana | Yamaha | 9m46s |
| 9 | 265 |  Alexis Hernandez | Yamaha | 10m10s |
| 10 | 272 |  Pablo Copetti | Yamaha | 10m22s |