Subscribe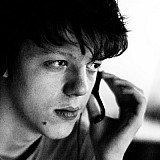 Marcos Patronelli became a three-time champion of the Dakar Rally, completing a trouble-free run through the final stage to win the 2016 event.
Patronelli started the stage with a four-minute advantage over his brother Alejandro and the duo would complete the run in formation, securing a 1-2 for the family.
The final spot on the Dakar 2016 podium went to Brian Baragwanath, who had started the day five minutes off Sergey Karyakin, but dominated the final stage to steal the position.
Karyakin had to settle for fourth overall, despite finishing third in the stage - with him and Baragwanath split by Quentin Giordana, who had been first on the road.
Jeremias Gonzalez secured fifth place in the general classification - his third top-six finish from three Dakar participations - while Walter Nosiglia finished the rally as the top non-Yamaha in sixth.
Standings after Stage 13
| Pos. | No. | Rider | Bike | Time/Gap |
| --- | --- | --- | --- | --- |
| 1 | 252 | Marcos Patronelli | Yamaha | 58h47m41s |
| 2 | 253 | Alejandro Patronelli | Yamaha | 5m23s |
| 3 | 274 | Brian Baragwanath | Yamaha | 1h41m53s |
| 4 | 264 | Sergey Karyakin | Yamaha | 1h44m25s |
| 5 | 254 |  Jeremias Gonzalez | Yamaha | 2h02m08s |
| 6 | 256 | Walter Nosiglia | Honda | 4h26m10s |
| 7 | 265 | Alexis Hernandez | Yamaha | 6h33m44s |
| 8 | 267 |  Sebastian Palma | Yamaha | 8h15m33s |
| 9 | 263 | Santiago Hansen | Honda | 8h41m23s |
| 10 | 259 |  Camelia Liparoti | Yamaha | 10h41m07s |