Subscribe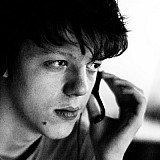 Quad category leader Marcos Patronelli took his third stage win in Dakar 2016 and extended his advantage in the general classification.
Patronelli entered the day just eight seconds up on his brother Alejandro, but completed the 481km run four minutes faster.
He was, however, closely challenged for stage victory by Honda's Walter Nosiglia, with the Bolivian eventually missing out by online nine seconds.
Sergey Karyakin was less than a minute behind Marcos Patronelli and moved up to third overall, passing Brian Baragwanath, who endured a troubled run.
Yet Baragwanath still stayed ahead of Jeremias Gonzalez, despite the latter having headed the stage at midway point.
Saturday's 180km sprint will conclude the 2016 edition of the Dakar Rally - and is likely to see the win decided between Marcos and Alejandro Patronelli, and third place between Karyakin, Baragwanath and Gonzalez.
Standings after Stage 12
| Pos. | No. | Rider | Bike | Time/Gap |
| --- | --- | --- | --- | --- |
| 1 | 252 | Marcos Patronelli | Yamaha | 56h24m46s |
| 2 | 253 | Alejandro Patronelli | Yamaha | 4m23s |
| 3 | 264 | Sergey Karyakin | Yamaha | 1h52m07s |
| 4 | 274 | Brian Baragwanath | Yamaha | 1h57m30s |
| 5 | 254 |  Jeremias Gonzalez | Yamaha | 2h06m00s |
| 6 | 257 |  Nelson Sanabria | Yamaha | 3h10m58s |
| 7 | 256 | Walter Nosiglia | Honda | 4h29m04s |
| 8 | 265 | Alexis Hernandez | Yamaha | 6h30m28s |
| 9 | 267 |  Sebastian Palma | Yamaha | 8h10m48s |
| 10 | 263 |  Camelia Liparoti | Yamaha | 10h37m47s |