Subscribe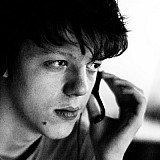 Stephane Peterhansel, the most decorated competitor in Dakar Rally history, is adamant he does not know when he will stop racing, despite having turned 50 last year.
The 2016 edition of the race will mark Peterhansel's 26th Dakar campaign, the Frenchman having won on 11 previous occasions - six times in bikes and five in cars.
And Peterhansel, who currently races for Peugeot, insists he is not yet considering calling an end to his illustrious run.
"Certainly, I must stop someday," he told Motorsport.com. "But I will do my best to reach 12 victories.
"It will not be easy, but I love this job, so I have no idea when I'll stop. I'm not focused on the end of my career."
Having won the rally in 2012 and 2013 with Mini, Peterhansel left for Peugeot a few months after finishing runner-up in a 2014 race affected by team orders.
He was the French manufacturer's top runner in 2015, but that only translated into 11th place.
"It wasn't the best result in my career," he admitted. "But at the end it is a good memory because it was my first Dakar as part of the Peugeot team.
"The team spirit was very strong and they motivated me to do better and reach the finish."
Chasing a podium finish
While Peterhansel expects a stronger showing from the new-spec 2008DKR16, he is not getting carried away with victory ambitions - and instead suggests a podium finish is the target.
"We will try to do better than last year and I think we can be closer to Mini," he said. "The expectation is to put a car on the podium.
"But perhaps it is possible to fight for victory - you never know."
Detailing the changes that have been made to Peugeot's challenger following a tough 2015 showing, Peterhansel noted: "We decided to use the same engine, but found more power.
"And there have been changes to the chassis and suspension and, from the first tests, it showed that we took a big step forward.
"We needed to find more power and reduce weight and I think we succeeded."
At the same time, the Frenchman is wary that the route might not suit Peugeot best: "We lost Peru, which had a great desert with large sand dunes, with great advantages for the car. That is not good for the team."
Interview by Luis Ramirez