Get alerts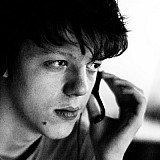 The director of the Dakar Rally Etienne Lavigne has defended the policy that led to several stages of the 2016 editions being suspended due to temperatures.
The 2016 rally has seen the competition stopped short of the scheduled distance on a number of days due to the weather conditions taking their toll on the competitors.
And while a number of contenders have questioned the policy, suggesting it goes against Dakar's nature as a marathon, Lavigne insisted the organisers have to prioritise safety.
"For many years, safety has been our main obsession," Lavigne said. "It is a priority at every minute. When we have doubts about the smooth running of a stage, we will do what we have to to ensure safety.
"Competing at 41 degrees Celsius is too complicated. We are here to make an interesting competition, not to destroy the drivers and riders."
Lavigne also noted that those unhappy about the WRC-like stages of week one had to understand that the route had been affected by Chile's decision to pull out.
"This Dakar was a bit particular," he admitted. "The first week was very quick but interesting. The second week was in the spirit of the Dakar with extremely difficult conditions, with navigation. The two weeks were a combination.
"Before August, we had a complete route with three countries. [Afterwards] we had to urgently redo the first week of competition.
"The spirit of the Dakar pilots is to surprise contenders with new challenges each year," he added.
Additional reporting by Luis Ramirez